28 Oct, 2022
TANZANIA PROMOTES INVESTMENT OPPORTUNITIES IN PORTUGAL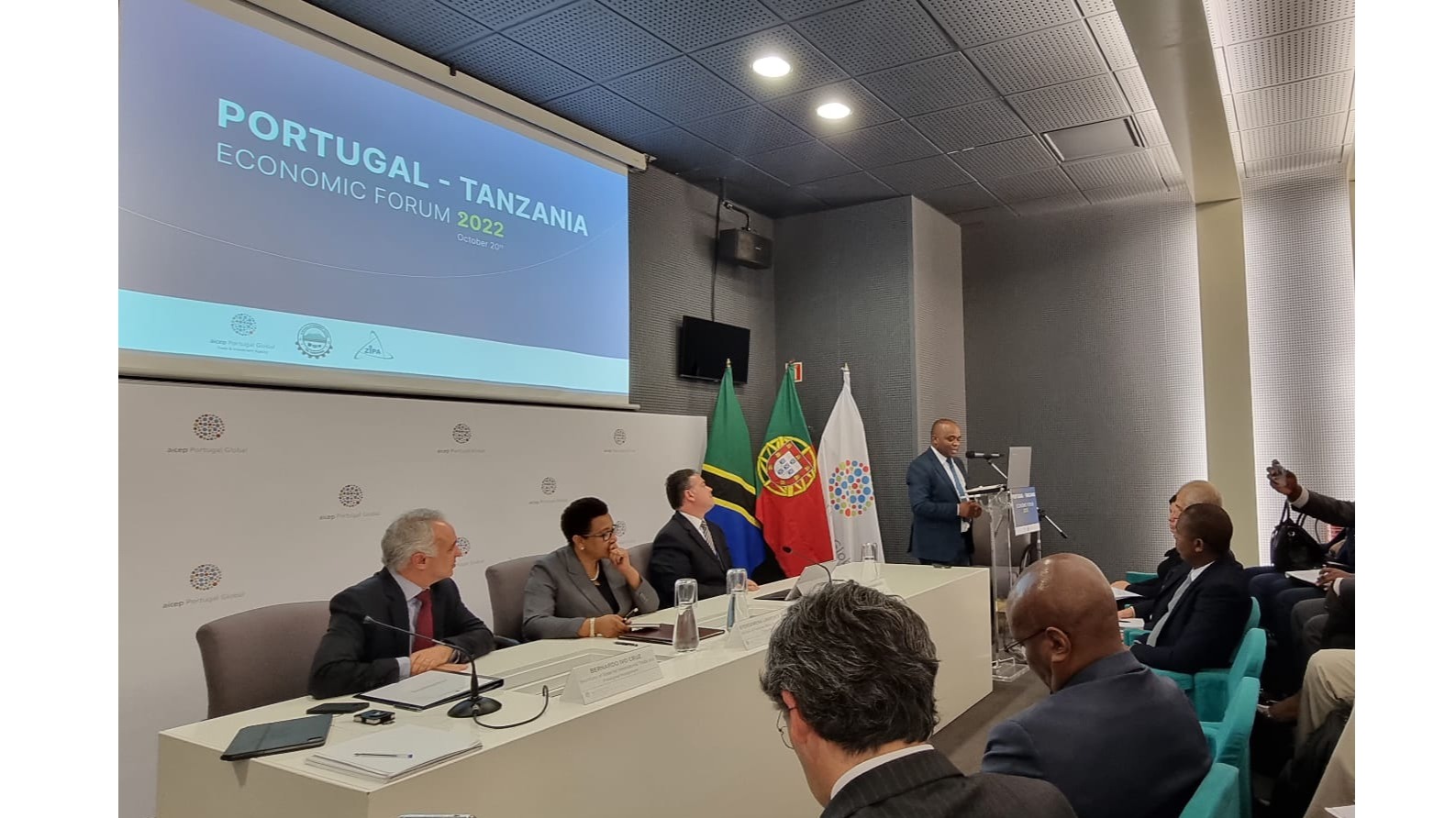 Tanzania Inestment Centre has participated in an investment promotion mission in Lisbon Portugal to promote investment in the priority sectors available in Tanzania.
The mission organized by the Ministry of Foreign Affairs and East African Cooperation in collaboration with Tanzania Investment Centre and AICEP Portugal Global the Investment promotion arm of Portugal.
The Tanzania delegation was headed by the Minister of Foreign Affairs Hon. Dr. Stagomena Tax and was hosted by the Portugal Minister of International Cooperation Hon. Bernado Ivo Cruz.
The mission was climaxed by the Investment Forum which was done on the 20th October 2022. The forum was attended by more than 50 under the umbrella of AICEP Portugal Global and Tanzania managed to unveil opportunities where the manufacturing sector has been given the highest priority in attracting investors in Tanzania, particularly the establishment of industries which utilize domestic available raw materials such as processing of various agricultural products (sugarcane, cashew nuts, cotton, processing of edible oil from sunflower, sesame, cotton seeds, groundnuts, oil palm, etc), fruits and vegetable farming for the export market, fishing and fish processing, livestock value chain, mining and mineral processing, woodworks, manufacturing of pharmaceutical products and medical devices.
Tanzania Investment Centre was represented by the Acting Director of Investment Promotion Revocatus Rasheli who also offered to Portugal Investors over 130 projects ready to be invested in Tanzania.