06 Sep, 2022
TIC VERIFIES THE PROJECT IMPLEMENTATION OF SAPPHIRE FLOAT GLASS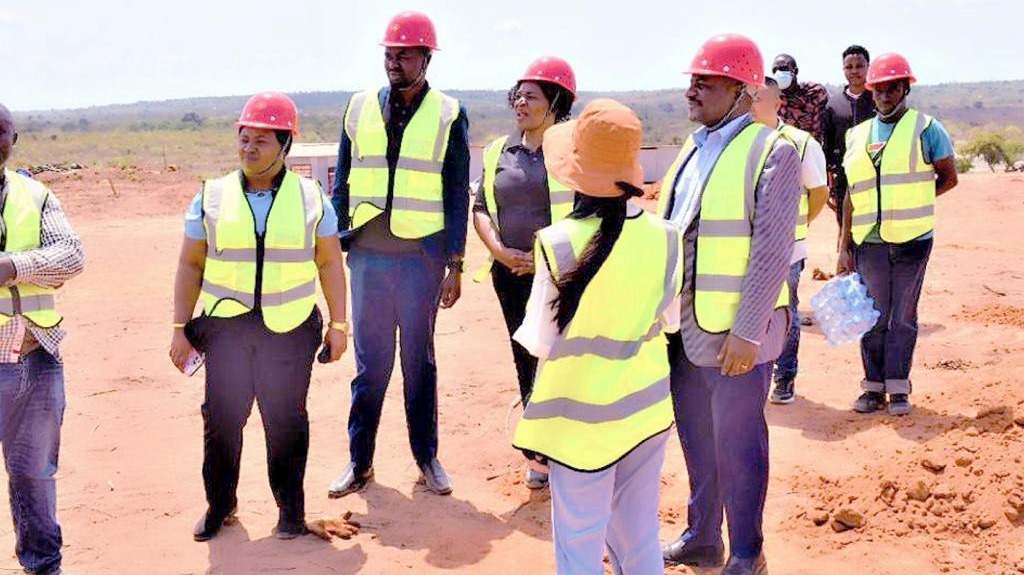 The Tanzania Investment Centre (TIC) has visited a project implemented by Sapphire Float Glass (Tanzania) Company Limited at Mkuranga Coast region to see the implementation progress.
The Acting Executive Director of TIC, Mr. John M. Mnali has said that as a Centre, the main task we do is to attract investors to come and invest in the country, but also to help investors obtain various permits and licenses so that they can make investments. "TIC does not stop there, we visit investors to find out any challenges they have during the implementation of their projects so that if there are any challenges they can be helped so that their projects to not stop and continue" said Mr. Mnali.
The Acting Executive Director added that this glass factory for the construction of various buildings will be the first in Tanzania and the third in the African region, the first being in Nigeria and the second in South Africa. "This factory expects to invest more than 720 billion and will be able to produce 700 tons of glass per day when they start production in April, 2023", said Mr. Mnali.
However, this investment is the result of a good investment environment in the country. Since this investor had invested in other areas before this.
On the other hand, the representative of the project Ms. XUEHUA CHEN has thanked the President of the United Republic of Tanzania H.E. Samia Suluhu Hassan for creating a good environment for Investors and said through the Tanzania Investment Center (TIC) they have been getting fast guidance in the construction of the factory and emphasized that the construction is expected to be completed in March and start production in April 2023.
This project expects to provide more than 1500 direct jobs for Tanzanians and as a country this investment will help save foreign currency but increase income by selling these products abroad(Exportation).