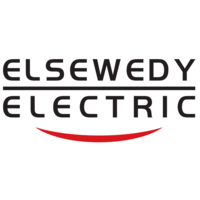 EL SEWEDY ELECTRIC, an Egyptian company with more than 80 years of experience has evolved into a global provider of energy, digital and infrastructure solutions with a turnover of 46.4B EGP in 2020. Listed on the Cairo stock exchange since 2006, they operate in five key business sectors: Wire & Cable, Electrical Products, Engineering & Construction, Smart Infrastructure and Infrastructure Investments.
El Sewedy Electric through its company's President and Chief Executive Officer, Eng Ahmed El Sewedy, has shown great admiration of Tanzania. His company is one of the contractors working at Julius Nyerere Hydroelectric Power Project (JNHHP) which is expected to produce 2,115MW.
The company has also invested in the biggest power complex in Africa with the first phase of the project would cost around US$40 million and will employ 500 people. The complex which was inaugurated by President Samia Suluhu Hassan in December 2021, has been constructed at Kisarawe II Kigamboni in the outskirts of Dar es Salaam. It will serve as the regional hub of the company's activities, including Eastern, Central and Southern Africa.
In addition, is company is investing US$400 million to develop an Egyptian Industrial City in Kigamboni that would employ up to 50,000 Tanzanians. He has also been instrumental in convincing other Egyptian business moguls to come and invest in Tanzania.
"This will also be the first industrial city constructed by El Sewedy outside of Egypt. I want to make the country my second home in terms of investments, and, if possible, as a residency," he said